This June, the Association of People Supporting Employment First (APSE) held their 2017 national conference in Portland.
More than 1,000 community leaders, businesses, and individuals with disabilities from across the country came together to discuss cutting-edge strategies to ensure equitable employment for all citizens with disabilities.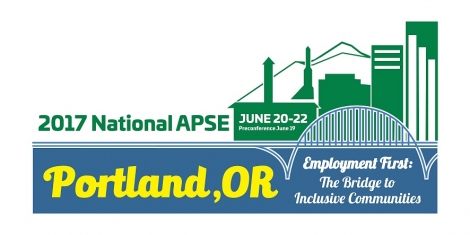 During the conference, Disability Rights Oregon attorney Gordon Magella participated in a panel discussion of the landmark employment case Lane v. Brown — the first U.S. class action lawsuit to challenge sheltered workshops that pay subminimum wages to people with intellectual and developmental disabilities in segregated environments.
Disability Rights Oregon helped represent the plaintiffs.  The case helped move the discussion of what people with intellectual disabilities can do with their lives into a whole other realm.
You can watch the workshop. For captioning, click on CC.