The Portland Business Journal spotlighted Cassie Wilson's efforts to publicize the accessibility of concert venues across the country.
"Since nothing is changing, I could be the person who changes it." Cassie Wilson is determined to make make concerts accessible for everyone
The article quotes Executive Director Bob Joondeph.
Here's the article:
Shriners Hospital patient turns frustration over access at Portland music venues into an innovative website to help all wheelchair-bound fans.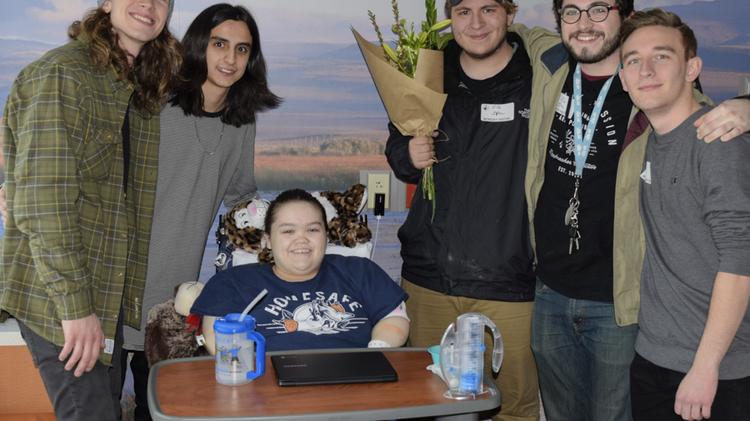 "At one of the shows, I was stuck in the back and couldn't see, and all the security guards told me there was nothing they can do or nowhere else I could be," Wilson said. "It brought out a lot of anger in me, and I'm not an angry person."
Wilson was born with a form of dwarfism that caused her bones to twist as she grew. She's had six corrective leg surgeries at Shriners Hospital for Children in Portland and, more recently, back surgery for her scoliosis.
Although she gets around on crutches most of the time, she uses a wheelchair for longer distances or extended stretches in one place.
After getting angry, Wilson decided to take action and help other concert goers — or concert avoiders — in her same predicament.
"I thought, I'll have to deal with this my whole life because I want to pursue a career in the music industry," she said. "It ignited a spark in me. Since nothing is changing, I could be the person who changes it."
At first, she contemplated blogging, but as she got to talking with friends, she realized she could create a resource that could carry a much bigger impact. She is now collecting information on accessibility on as many venues as she can nationwide that she posts on the website for the nonprofit she founded called Half Access.
She launched the site with help from a $10,000 grant bestowed by a charity connected to the Van Nuys, Calif.-based record label Hopeless Records. Already, Wilson has compiled information on venues in 13 states, plus festivals and pop-up venues. Fans can also post Yelp-like accessibility reviews on their experiences with accessing each venue.
"Raising awareness and educating venues is the goal," Wilson said.
Passed in 1990, the Americans with Disabilities Act is hailed as the first comprehensive civil rights law to address the needs of people with disabilities. But the law rolled out over time and didn't require all buildings to immediately come into compliance. As venues that pre-date the ADA go through major renovations, they are supposed to meet the law's accessibility requirements, said Bob Joondeph, executive director of Disability Rights Oregon.
"What the ADA is trying to do is create a world where a person in a wheelchair is not excluded from the same goods and services everyone else can have," Joondeph said. "As we're getting into 26 years in, there should be fewer and fewer (buildings) that haven't had anything done. It Isn't one of those laws where someone comes around and says you're out of compliance and they give you a ticket. For an issue to be raised, it has to be done by an individual with disabilities. It puts a lot of onus on a person to take on a challenge like that."
For many venues that aren't in compliance, it's a matter of simple economics or perhaps their historical status.
"Some venues would go out of business if they were suddenly forced to change," Wilson said. "I don't want that, but they need to be aware it's a problem. They don't even think about it."
Wilson, who writes reviews and runs her own online music publication, has attended more than 180 shows around Portland, many of them local bands. One local venue stands out for Wilson in a good way.
"The Hawthorne Theatre is amazing," she said. "The staff is super friendly. If I have any problems whatsoever, they won't hesitate to fix it."
On one notable occasion, the band itself made an accommodation.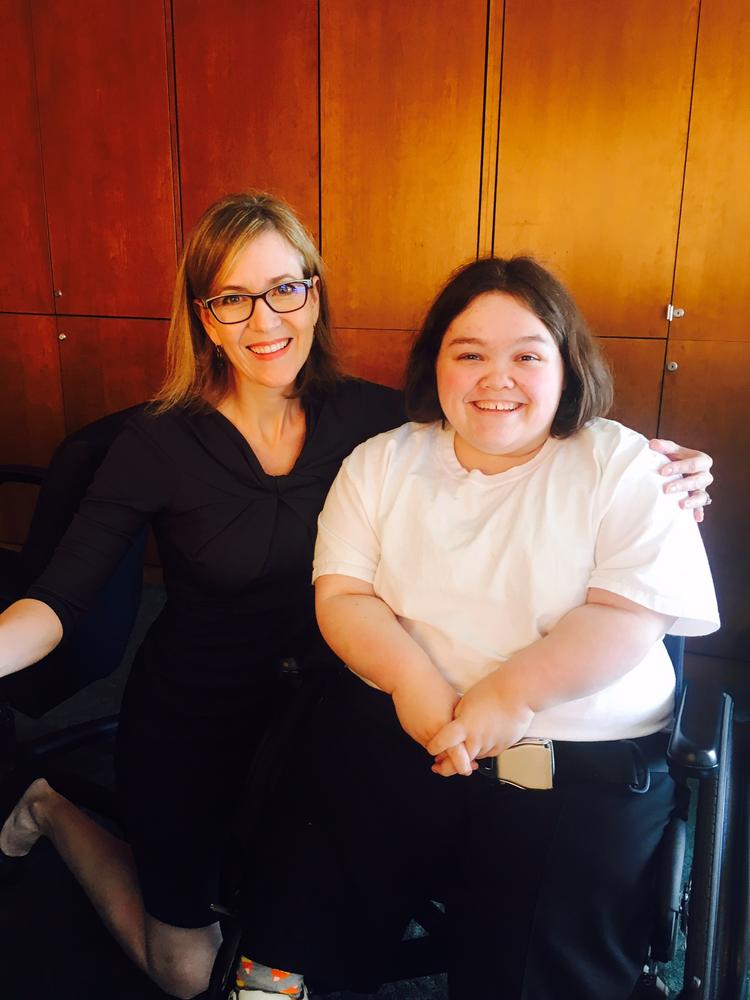 In walked the band, bearing flowers. They serenaded Wilson at her bedside.
"Bringing the band in was a no-brainer for us," Welborn said. "She was so upset about missing this band. Through a series of emails and phone calls, we managed to barrage these young men, so they had no option but to come and see her. It was an awesome thing."